D&H Window Cleaning has been family owned and operated, servicing southeast Michigan since 1969. With over 45 years of window cleaning experience, we are confident we can handle any job. From car dealerships to office buildings, we have been providing commercial window cleaning for Detroit and Macomb County, MI for over 20 years.
Additional services and areas we cover include:
Sterling Heights Commercial Window Cleaning
Shelby Township Commercial Window Cleaning
Utica Commercial Window Cleaning
Clinton Township Commercial Window Cleaning
Harrison Township Commercial Window Cleaning
Mount Clemens Commercial Window Cleaning
Macomb Commercial Window Cleaning
Chesterfield Commercial Window Cleaning
Warren Commercial Window Cleaning
Regular professional window cleaning helps prevent window damage from acid rain, hard water spots and building runoff. Using mild, biodegradable, USDA approved solutions and professional grade equipment you can rest easy knowing that all your windows and skylights are sparkling clean.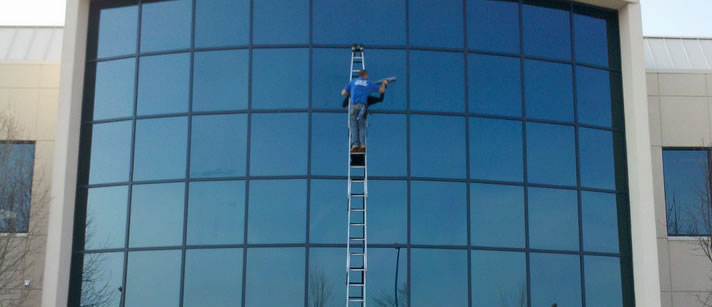 Commercial Window Cleaning
D&H Window Cleaning has a proactive approach towards safety and places the utmost priority on the safety of our employees. We are trained and certified by the industry leaders and are constantly seeking new ways to ensure our employees safety. Our industry trained staff is up-to-date on the latest products and techniques as well as safety guidelines. Their training ensures your satisfaction in not only a job well done but also in the knowledge that every precaution is taken to protect your property and their own safety while on location. D&H Window Cleaning is dedicated to providing quality workmanship and dependable service. Call us today to receive a free commercial window cleaning quote.